My role: VP of Community Engagement and Outreach
Develop personal relationships with PRSSA members, government officials, non-profits, and Tuscaloosa high schools to build a collaborative volunteering network within the PR space. 
Organize and lead professional development classes for high school students.
Increase chapter engagement in service events through active promotion and 
Respond thoughtfully to racial and social inequities emphasized by events during the summer of 2020.
The challenge
: Motivate PRSSA members to volunteer their time and services to community partners.
The solution:
Make service
relevant, accessible, and rewarding. 
How does one build community? By exciting the future, supporting the present, and learning from the past.
This is why we engage people of all ages and backgrounds.
Every voice has value. You just have to be listening. 
PRSSA is a diverse organization. Our members have various interests. 
I build our opportunities to
appeal to this heterogeneity
. Every month I select a different target audience.
People who just want to volunteer will work every event. Pickier contributors should find at least one effort that suits their specific interests throughout the year. 
Many busy students find sacrificing an entire day to a service project hard or even impossible to justify.
How do we solve this time barrier to contribution?
By lifting it
.
My service projects are designed to have
flexible time commitments
. The COVID-19 pandemic created a need for 
at-home or virtual events
. These platforms allow those with hectic lives to volunteer on their own schedules.
This has resulted in an average
175% increase in chapter community service participation.
The real question: If time is money, why would anyone give me theirs for free? 
The short answer: Because it makes them feel good about themselves.
To maximize this effect, I registered PRSSA with a community service tracking system that offers
credit for philanthropy hours
and publishes leading contributors within an organization.
I also send personalized thank you emails to every participant with
specific pictures of how the people/animals/cause benefitted from their support. 
Some of the things I have lead our chapter to accomplish:
Created and published a directory of minority-owned businesses in Tuscaloosa, AL and promoted member patronage.
For Halloween, our chapter collected sealed bags of candy that were distributed to nurses and pediatric patients at the regional hospital.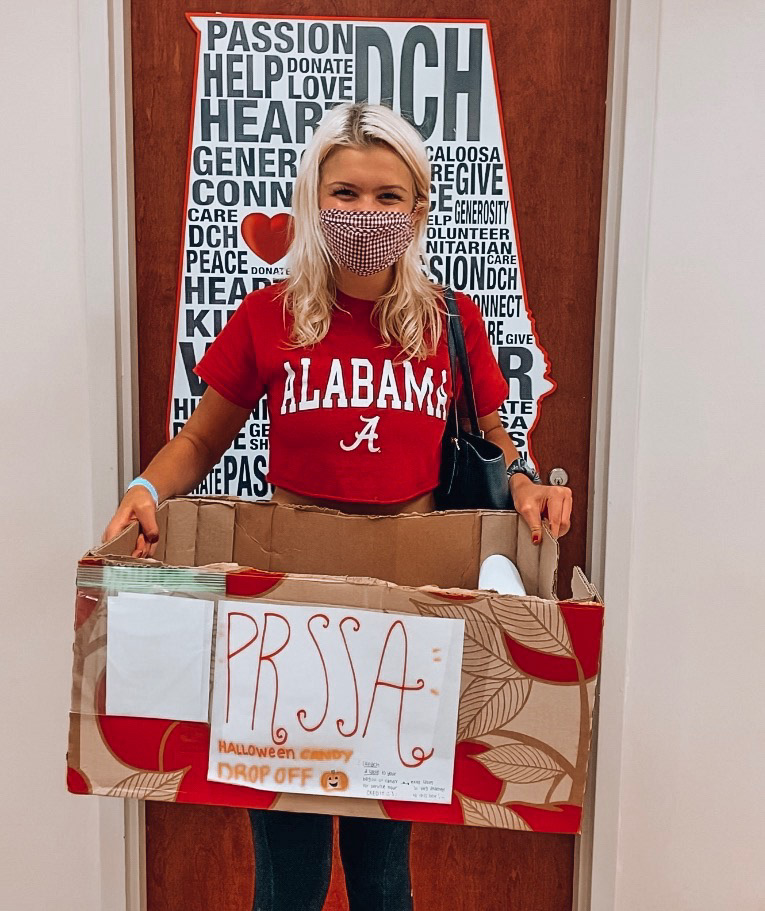 In September, our student members contributed $898 of economic impact to a nursing home and donated 78 hand-made care cards.